Quadient Germany GmbH & Co. KG
Quadient (formerly Neopost) is a leading global provider of omnichannel communications, whether physical, digital or mobile. With a focus on four core areas - mailing solutions, customer experience management, business process automation and parcel locker solutions - we simplify the connection between people and what counts.
We have well-known companies on our side that support our portfolio. Strategic partnerships are both the driving force and inspiration for joint business success and further development. That is why we are constantly expanding our cross-sector network. In Germany and Austria, for example, we have a network of more than 20 partners who co-market our software products and e-services.
Many years of know-how
With a 90-year track record and a leading position in the mail processing industry, Quadient is an expert in mail processing - with a deep understanding of its customers' needs and challenges. Building on generations of hands-on experience and supported by the latest technology, Quadient has a proven track record of developing and delivering reliable solutions. We understand the trends on the market, listen to our business customers and react with relevant innovations.
Optimal added value for customer communication
Today's networked customer expects immediacy and simplicity. They want personalized, instantly available, consistent, meaningful, convenient and secure experiences - regardless of the contact point. Quadient solutions put the customer experience first. Our solutions enable companies to optimize the effective communication of relevant information and convince with meaningful, personalized interaction - uniformly across all channels. In this way, Quadient helps to create an outstanding customer experience, build strong customer relationships and achieve sustainable competitive advantage.
Quadient worldwide
Quadient Germany GmbH & Co KG is part of the French Quadient Group, which operates internationally. Around the globe, it helps hundreds of thousands of companies of every industry and size build valuable relationships with their customers - because connections count. Every year, Quadient transforms approximately 8 billion business transactions into relevant, personalized experiences and is the driving force behind the world's most meaningful customer experiences.
Facts and numbers
Quadient is present in 29 countries and Quadient solutions are sold in over 90 countries.

Quadient has more than 800,000 customers around the world, including over 50,000 in Germany and Austria.

Quadient employs more than 5,800 people worldwide, of which more than 500 are in research and development.

Quadient Germany GmbH & Co KG has seven regional offices in Germany and Austria with a total of 400 employees.

Worldwide, Quadient has a turnover of more than 1 billion Euros, in Germany and Austria more than 70 million.

Quadient Germany GmbH & Co KG is certified several times: according to ISO 9001 (quality management), ISO 1401 (environmental management) and OHAS 18001 (occupational safety management).

We are a member of the following organizations:

∙ BITKOM

∙ Federal Association of German Postal Service Providers (BvDP)

∙ German Association for Post, Information Technology and Telecommunications (DVPT)

∙ European E-Invoicing Service Providers Association (EESPA)

∙ Forum electronic invoice Germany (Forum elektronische Rechnung Deutschland - FeRD)

∙ Assoc. for Electronic Invoice Germany (Verband elektronische Rechnung Deutschland - VeR)

For "e-Bill to the Federal Government" and other public administration bodies (E-RECHNUNG.GV.AT), Quadient is listed as an implementation partner in Austria by the Austrian Federal Economic Chamber (WKÖ).

Quadient is listed in Compartment A of Euronext Paris and is part of the SBF 120 index.
Quadient solutions for efficient communication
No matter how companies want to exchange documents (invoices etc.) or other communication content: Quadient offers a comprehensive range of products and services and sees itself primarily as a partner for SMEs with medium to high output volumes.
Mailing solutions: For companies that want to simplify their mail processing, we provide the hardware, software and expertise required for accurate and speedy physical communication.
Customer Experience Management: We offer omnichannel software solutions and expertise for legally compliant and meaningful interactions to companies that need to compete through exceptional customer experiences.
Business Process Automation: For companies that want to optimize their document production and departmental processes, we offer digital solutions to automate communication and accelerate cash flow.
Quadient e-Services with Quadient e-invoicing and Quadient hybrid mail are a central component of this offering. As a member of Traffiqx, the leading B2B network for digital document exchange, Quadient enables flexible communication with all connected companies through its e-services portal - across all network partners. Our e-services customers include companies from a wide range of industries, such as wholesale, building materials, catering and hotel business, food, publishing, office communication, etc.
For software and e-services alone, Quadient Germany employs an in-house team of more than 25 people: consisting of specialized business consultants and engineering experts who provide consulting, implementation and support. This is complemented by telemarketing, first-level support and a broad sales and service network. This enables us to provide our German and Austrian customers with comprehensive service.
Summary
Large, internationally active company

Regional presence in Germany and Austria

More than 800,000 customers worldwide

Over 50,000 customers in Germany and Austria

Specialized in medium-sized and small companies of all industries

Excellent knowledge of mail handling processes

Competent, specialized and powerful sales team

in-house team for consulting, realization, rollout and support

Constantly growing qualified partner network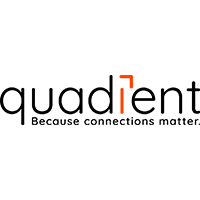 Neopost GmbH & Co. KG
Landsberger Straße 154
80339 München
Germany